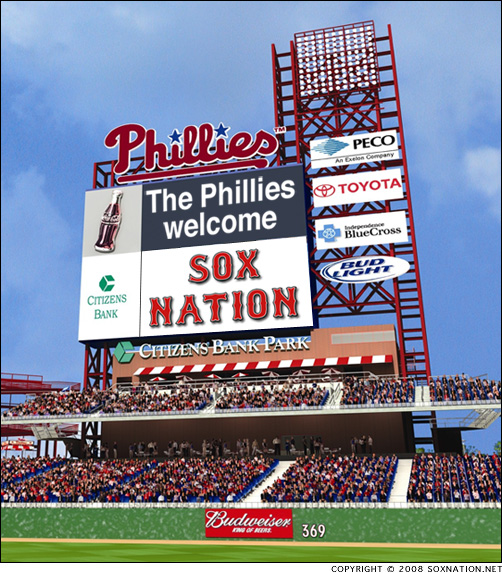 After a week hiatus from everything I am back. Thanks to
Brad for keeping this going
* while I recharged my batteries at the Bruins Stanley Cup Parade and 2 Red Sox games when they played the Brewers. 2 Questions 1) What in the world is wrong with Jon Lester? 2) Where will we find a competent backup OF? Or conversely,
maybe a competent starting outfielder
? As has been noted, the Red Sox lead the league in nearly every single offensive category, but in right field, they are nearly dead last in those same categories. The ghosts of Drew and Cameron kill this team in big spots, and while JD might accidentally get into on here and there, his days as a full-time outfielder for the Red Sox are over, and Theo should be looking to move on. In the Pittsburgh series, the Red Sox right fielders went 2-24 in their respective at bats. One of those two was an infield hit. The Red Sox are a Lamborghini
with a flat tire right now
, and they better take care of it one way or the other. But alas, Those are questions to be answered in other entries...now lets size up arguably the 2 best teams in MLB.

* Brad added this photo
Tuesday: RHP Josh Beckett (6-2, 1.86) vs. LHP Cliff Lee (8-5, 2.87)
-The Good: This is an amazing matchup between Cliff lee the big free agent signing last year for the Phils against the comeback player of the year and AL Cy Young winner contender. Josh Beckett has hit 2 HR's at Citizens Bank Park. (Brad and I were at the first game Beckett his a HR in) Adrian Gonzalez is 7-10 against Lee. Crazy good!
-The Bad: Beckett has missed a number of starts due to a wicked stomach flu. Will he have his stamina back and will all of the rust be off? This could be the moment where Beckett wins or loses the Cy Young. A bad outing or two heading into the All-Star break could be ok with the team but horrible for the kid.

Brad Picks: Red Sox Win
Randy Picks: Red Sox Win


Wednesday:
RHP John Lackey (5-6, 7.36) vs. RHP Vance Worley (2-1, 2.83)
-The Good: Rollins and Utley are a combined 0-9 against the Lackey.
-The Bad: Obviously John Lackey is a negative right now. He has struggled recently but some might just chalk his last loss up to horrible wet weather, but those people may wear pink hats. My take Lackey is going to eventually go back on the DL when Bucch is healthy and Lester figures out what is wrong with him. The Red Sox have never faced Worley and the Sox always struggle with pitchers they see for the first time. Add that Agon is going to have to take a day off or move to the OF sooner or later to let Papi play could see it here against the righty. Franciso and Ibanez have good numbers against all of the Red Sox pitchers.

Brad Picks: Red Sox Win
Randy Picks: Red Sox Win


Thursday:
LHP Jon Lester (9-4, 3.66) vs. LHP Cole Hamels (9-4, 2.49)

-The Good: Lester is on the Mound! Howard is 0-6 with 5 k's. Adrian Gonzalez is hitting .364 while Pedroia is 5-10 against Hamels.
-The Bad:Lester is on the mound. 9-4 record and a mid 3 ERA are not to shabby, but if you watch the games Lester is all over the place. How is his velocity? It is sitting in the low to mid 90's. His control though is awful.
Coming into the season people were saying Lester had surpassed Beckett as the ace of the club, and maybe that will happen soon but Lester has not shown that he can do that. Take two Saturdays ago when he faced the Brewers: Lester gave up 2 runs in the first and struggled, but that isn't where it went down hill for Lester and doesn't make me question if he is an ace its what happens next. The Sox tied it up in the bottom and had the momentum. A good ace will shut the door and get the lineup up again. Lester gives up a HR and the sox never had a chance. An Ace will shut the door and Lester couldn't do that when the team needed it. One example yes but until he can do that consitesntly Beckett is the Ace! Oh don't forget Cole Hamels is a great pitcher!!!
Brad Picks
: Red Sox Win
Randy Picks
: Red Sox lose